Interior Design
Melbourne Office Interior Design & Fit Out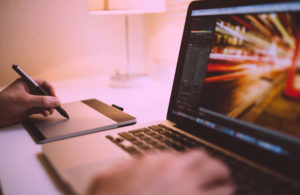 At Office Fitout Solutions, we have extensive experience in the office design and fit out process. As such, we can provide end-to-end service and produce an exceptional workspace that's completed on time and within your budget. Our primary goal is to create an office that's efficient, aesthetic, cost-effective, functional and completely unique to your organisation.
Most office-based teams spend at least eight hours a day at work, so it's no surprise that proper office design and fit out has a huge impact on the success of your business. It's vital that your workspace keeps your employees as comfortable, productive and happy as possible, which in turn benefits your organisation.
Why choose us for office fit out design?
We take all things into account when providing office design and fit out services in Melbourne, and we go over everything with a fine-toothed comb from the start of any project. This attention to detail is integral to our overall approach and serves to ensure the finished product truly meets your needs. Our staff work closely with you from concept to completion, ensuring your practical requirements, budget, objectives and any other factors are clearly understood and reflected in the outcome.
Whether you want a client-focused space with an emphasis on welcoming visitors, an operations office encouraging collaboration or anything in between, we can provide you with a fully tailored office interior design service anywhere in Melbourne. Our expertise extends into construction and furnishings, at which stage we can provide office joinery that is fully customised for your business.
Find out what we can do for you
We have years of experience in office design all over Melbourne. Contact our team online or give us a call to have a no-obligation discussion about how our office fit out design services can solve all your headaches.