About Us
One of Melbourne's Leading Interior Fit Out Companies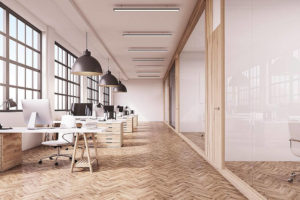 After remaining largely on the sidelines for quite some time, Melbourne's rapid growth has seen it evolve into an economic powerhouse on the world stage.
At the same time, more and more businesses have begun acknowledging the importance of the office space and how a purpose-built environment can help drive success.
In the face of this rising demand for functional and attractive workspaces in Melbourne's competitive market and a lack of reliable interior fit out companies, Office Fitout Solutions was born.
Providing a range of fit out solutions
We offer a full suite of solutions for businesses of any size and scope. Our fit out services cover custom joinery and workstations, refurbishments, office partitions and interior design with a focus on creating attractive, functional workspaces that equip our clients to do what they do best.
Our business has quickly grown into a strong and well-resourced organisation with a diverse portfolio. From minor office projects to large-scale commercial refurbishments, our capabilities cover every aspect of design and construction to create a workspace that truly meets your needs.
Our mission
We focus on delivering services of the highest possible standard with full respect to your objectives and budget. The very nature of our industry requires that we take a fresh approach to every new project, so you can always rest easy knowing we'll produce a result that's unique to your business.
We have built a reputation as one of the premier interior fit out companies in Melbourne, and we take pride in our ability to uphold this standard by fostering relationships with our clients, suppliers and business partners. To put it simply, you're in safe hands when you choose Office Fitout Solutions. We are also proud members of the CFMEU.
Give our team a call on (03) 9999 8663 to find out more about what we do and to discuss how we can ensure your next fit out is a success.